Dentist - Ft. Myers Dental Office
Dr. Wilkinson's practice has a history of over 30 years in business. Dr. Hyatt started the practice from the ground up in 1984. Dr. Wilkinson started working with Dr. Hyatt in 2003, as a high school student. She would help at the office wherever needed and then became a dental assistant while she was studying to be a dental hygienist. She continued to work as a hygienist for two years and then decided to pursue dental school. Upon graduating from dental school she became an associate dentist with Dr. Hyatt. Then in 2018 she purchased the practice and it was renamed to Ft. Myers Dental Care. She and Dr. Hyatt continue to work closely together and share a unique history. The practice name has changed but it is still the same small private practice committed to quality care.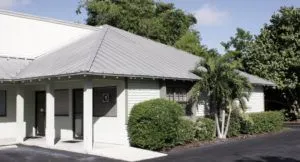 Ft. Myers Dental Care
15620 McGregor Blvd., STE 135
Fort Myers, FL 33908
239-482-5900
Office Hours
Monday: 8:00 am-4:30 pm
Tuesday: 8:00 am-4:30 pm
Wednesday: 8:00 am-4:30 pm
Thursday: 8:00 am-4:30 pm
Friday: Closed
Saturday: Closed
Sunday: Closed
Appointments
We know you have many choices when choosing a Dentist in Ft. Myers, FL so we have made requesting an appointment a simple process via our Web site. If, for any reason you cannot keep a scheduled appointment, or will be delayed, please call us as soon as possible.
Payment Options
Payment for services rendered is due at the time of treatment unless prior arrangements have been made. We accept cash, checks and all major credit cards. We are an out-of-network provider but as a courtesy, we will be happy to submit your dental insurance for you. Most plans include expenses that must be paid at the time of service. Any remaining balance after insurance payments have been credited will be the responsibility of the patient. Please see our financial coordinator for details.