All professionals at Ft. Myers Dental Care maintain the highest levels of accreditation and pursue ongoing education to stay abreast of the latest trends in the medical field. Read on to learn more about our staff's experience and training.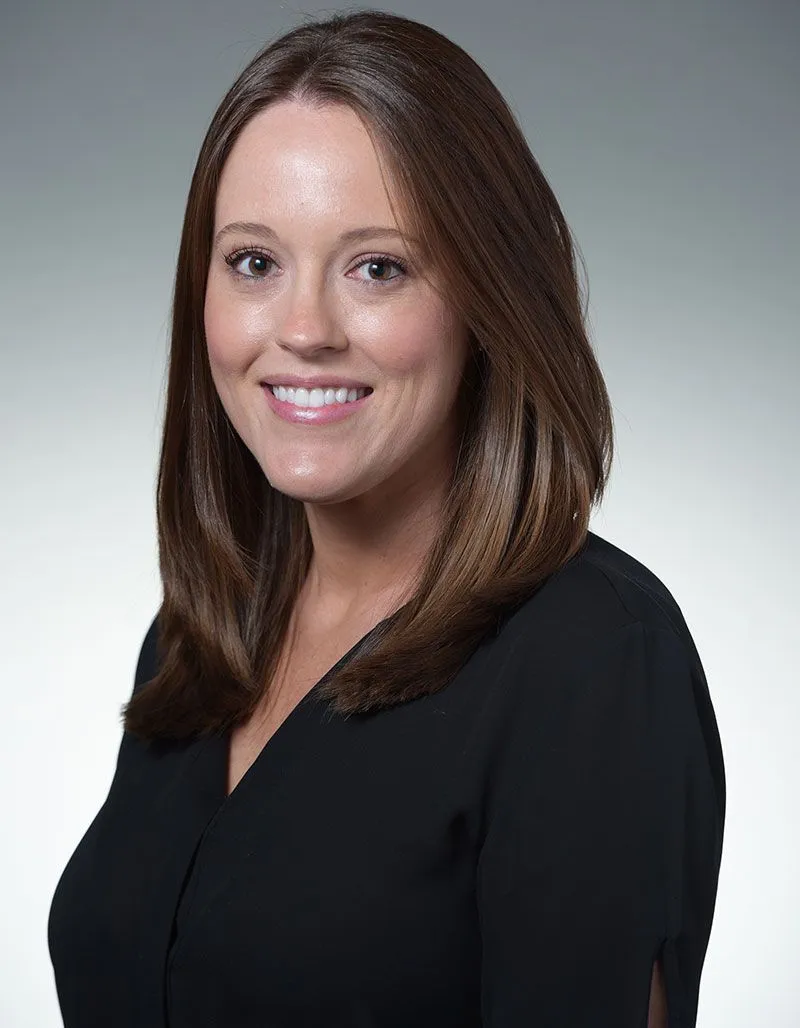 Dr. Karen Wilkinson
Dr. Karen Wilkinson earned her Doctorate of Dental Medicine Degree from Lake Erie College of Osteopathic Medicine in Bradenton, Florida. Her senior year was spent at an outreach group practice in Defuniak Springs, Florida. She also holds a Bachelor's Degree in Health Science from Nova Southeastern University in Miami, Florida as well as an Associate's Degree in Dental Hygiene from Edison State College, now known as Florida Southwestern University, in Fort Myers, Florida. In her free time, Dr. Wilkinson enjoys spending time with her husband Edward and their two young sons, Orrin and Griffin. Enjoying the beautiful Florida weather, swimming and learning to master the grill and electric smoker has become a weekend staple that she enjoys and just being able to spend some quality family time. She loves anything revolving around food, including cooking, exploring new restaurants and of course trying it! Dr. Wilkinson has given back to the community by participating in Project Dentists Care, which helps provide preventative and restorative dental care to those in greatest need.
Special Interests and Training
Dr. Wilkinson is specialized in many fields of restorative and cosmetic dentistry. These include: Chairside composite veneers, porcelain veneers, porcelain and zirconia crowns, implant restorations, bridges, cutting edge Icon white spot lesion removal and ZOOM in office whitening system. Dr. Wilkinson is also trained to administer Botox Cosmetic and is offering this to existing and new patients. One of our goals at Ft. Myers Dental Care is to create a dental environment that you feel comfortable in- we are not your usual dental office- we care about your overall health and truly enjoy getting to know you on a personal level.
Professional Affiliations and Credentials
Dr. Wilkinson is a member of the American Dental, Florida Dental, Lee County Dental and West Coast Dental Associations. She is also an active member of the City of Palms Study Club, an affiliate of the Seattle Study Club. Dr. Wilkinson dedicates many hours to continuing education so that she stays current with the latest dental techniques and materials.
Dr. John Hyatt
Dr. Hyatt is a native of Cleveland, Ohio. After graduating from Bowling Green State University, he attended The Ohio State University College of Dentistry, graduating in 1981. He then completed a hospital-based general practice residency at the Medical College of Georgia in Augusta, Georgia, graduating in 1983.
Professional Affiliations & Credentials
Dr. Hyatt is currently a member of the American Dental Association, Florida West Coast Dental Association, Academy of General Dentistry, Florida Academy of Cosmetic Dentistry. Dr. Hyatt is extremely dedicated to continuing education, having attended over 2,000 hours of elective continuing education seminars and workshops since 1981.
Special Interests & Training
Dr. Hyatt has an area of special interest and extensive training in the area of direct resin bonding, a method of repairing, resurfacing, rebuilding, veneering or cosmetically improving teeth in one visit, often without removing any enamel from healthy parts of the tooth. Many of his patients love this method of care not so much because it is less costly than porcelain crown restorations, but more so because much of the natural tooth enamel can be preserved and a beautiful smile can be achieved.

Another of Dr. Hyatt's special interest lies in the field of dental implants. Knowledge and techniques have improved so much over the past 5or 10 years, that many people do not realize how predictable and often simple it can be to replace missing teeth with solid permanent implant teeth that look and feel like beautiful new natural teeth.